The majority of electrolyte products available on the market are based on artificial components. EquinYar Electrolyte Balance™ is prepared using natural ingredients, namely cultures of Yarrowia lipolytica yeast containing high levels of bioavailable form of sodium, potassium, calcium and magnesium. Those naturally occurring elements contained in a low 40ml daily dose of Electrolyte Balance are sufficient to replace electrolytes lost through sweating in sport horses. An additional advantage of Electrolyte Balance is the effect of close to natural pH, which has a buffering and soothing effect on pH levels in the stomach. Finally, the addition of vitmin E increases the overall value of the product.
Electrolyte Balance has several advantages, such as:
Supplementing Electrolytes
Electrolyte Balance supplements the balance of elements lost through sweating, restores normal hydration and equalizes fluid levels. This further encourages horses to drink water and restores the appetite.
Helping Regenerating Muscle Cells
Vitamin E, a natural and strong antioxidant, protects muscle cells from lactic acid and free radicals, promotes fast regeneration of muscle cells, and shortens the post-exercise rest phase.
Shielding Digestive System
Close to neutral pH of Electrolyte Balance product stabilizes the digestive system by protecting the lining of the upper, non-glandular parts of horse's stomach, thus supporting normal digestive functions.
Target Animals: The product is recommended for sport horses after episodes of intensive sweating due to transportation, increasd training, competitions and/or hot weather conditions. This product is for periodical use.
Dosage: 40ml/day/horse of approximately 500kg body weight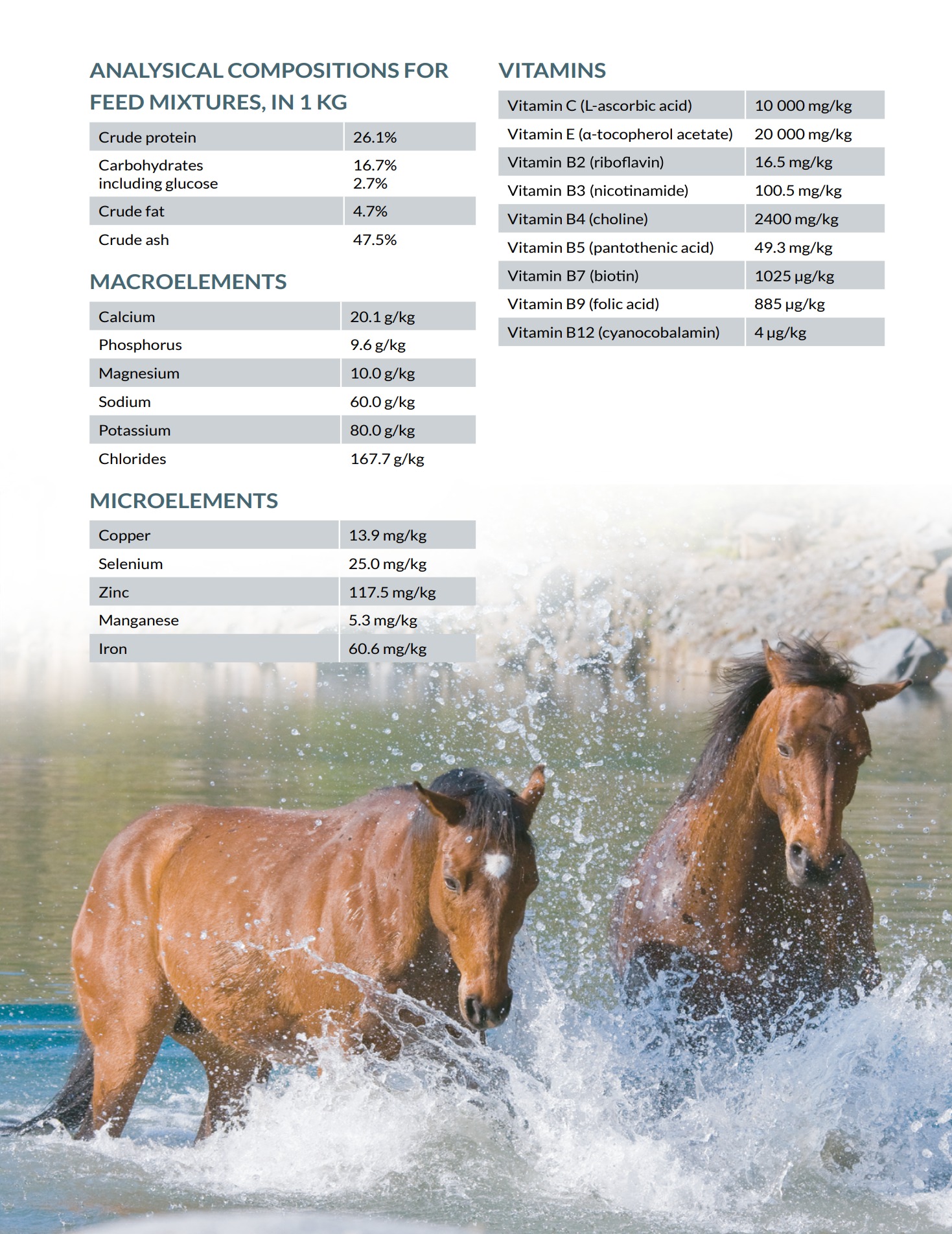 Contact our Customer Support Department to find out how we can address your needs in your market.